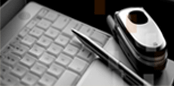 Welcome to RS Associates CPA &
Management Consultants
RS Associates is a local firm of Certified Public Accountants offering auditing, management consulting and special services to its clients which consists primarily of commercial, governmental and nonprofit organizations. The firm is the result of a direct effort of professionals who consolidated their experience and resources in order to provide a broader range of high quality services to its clients. Members of the firm have accumulated many years of experience in public accounting; primarily with international certified public accounting firms while employed in high supervisory positions.

On this website, you will find information about our firm, including our list of services. We have also provided you with online resources to assist in the tax process and financial decision-making. These tools include downloadable tax forms and publications, financial calculators, news and links to other useful sites.

Connect with us: