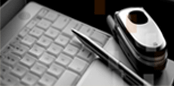 Services
In today's highly competitive business world, with an increasing international component, organizations of all types are discovering the need for a wider range of capabilities from their accountants. Whether start-ups or well established entities, businesses require of their accountants the ability to upgrade financial controls, strengthen financial management and improve competitive capabilities. From compilations and reviews to complex audits of widely situated departments or subsidiaries, RS Associates is prepared to meet the challenges posed by its assignments through an in depth understanding of our client's businesses and their goals.
Our professional services include:
| | |
| --- | --- |
| Annual Audits | Compilation and Reviews |
| Employee benefit plans and audits | Management Audits |
| Compliance Audits | Quarterly Reviews |
| Consultation on Accounting | Budgeting |
| Accounting System Design and Installation | Tax Management Services |

Management Consulting Services

Owners and managers of growing companies must be able to meet the constant challenge of maintaining profitability while also performing those functions that have impact on the long term growth and stability of the business. They must address strategic planning; establish short and long term goals such as moving to larger quarters, plant and other facilities in order to accommodate growth; going public; acquiring other companies; or establishing operations in other countries.

RS Associates has a team of specially trained consultants who can help with short and long term management challenges. Our team works with our clients to:
| | |
| --- | --- |
| Prepare Business Plans and Budgets | Forumlate Cash Flows and Projections |
| Compile Pro-forma Financial Statements | Install Management Reporting Systems |
| Develop Break-even Analyses | Assess Information Delivery Systems and Controls |
| Provide Staffing for temporary, Managerial and Professional staff | Provide complete Accounting Services, and Internal Accounting Reviews, Strategic Planning and Budgeting |
| Financial and Single Audits | Financial Audits and Audits in accordance with Government Auditing Standards |